New Baby & Mom Specail Sponsor Offers


Bazzle Baby - Go Bib
Bazzlebaby was born from frustration over one mom's efforts to keep her baby dry from drool. So, she took it upon herself to create the original bandana drool bib.
---

New Baby Chic
NewBabyChic offers special promotions to our customers. Special promotions may include free or discounted flat rate shipping & handling offers or discounts on select items. Clcik on the image to subscribe and take advantage of these special offers!
---

Maykala
Enjoy adorable clothes for boys and girls. Plus great savings. Get 15% off instantly!
---

Project Nursery
Perfect for new moms! Get registered for your baby shower today!
---

EJ Gift Cards
Turn them into cash! We offer the highest pay outs for your gift cards and store credit based on the current market rates. There is no limit on how many gift cards we can cash out and no limit on the balance of the gift cards. Spend that cash we give you on better things today!
---
Peggy Buy
Imported children's clothing and great savings for your entire family
---

O Bedding
Find girls bedding, boys bedding, Disney wall decor, wall murals, wall borders, Superheroes bed sets, Disney bedding, and more!
---

Made By Humans
But there's one thing that's okay about clowns... they fold and twist balloons and turn them into dogs, elephants, giraffes, and other animals. And we do this too! 
---

Baby Gifties - Great Deals on Gift Baskets!
You will love our selection of New Baby Gift Baskets!
---

Audio Books Now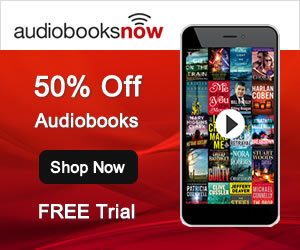 Pefect for new moms so you won't get behind on your reading! AudiobooksNow is the premier service for downloading and streaming audiobooks. Users can stream or download audiobook purchases from our website, or download them to our free Android, Nook or Apple iOS apps. With our innovative Club Pricing Plan, users can save 50% off their first audiobook purchase and 35-40% off each additional purchase each month ***30 Day Free Trial*** . Or, simply purchase your audiobooks at our everyday low prices (no plan required).
---

Doodle Pants
We offer a large variety of different types of cloth diapers to make diapering easy, fun, and stylish.
---